ADU Series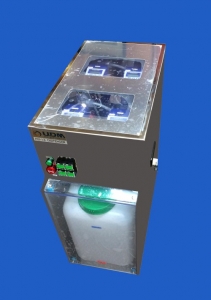 The UDM Systems® ADU Series Dispensers are designed as auto dispensing systems to support single or multiple sets of dicing saws. The ADU series can be synchronized with the dicing saws to precisely dispense the required volume of the UDM Systems® dicing lubricant into the saw DI water inlet hose. The lubricant flow is precisely controlled by the use of digital metering pumps.
ADU Series Dispensers can be configured to support from 1 to 4 dicing saws. ADU Series dispensers are wired into dicing saw electronics. The dispensers are configured so they only dispense dicing lubricant when the attached saw is dicing wafers.
ADU-E1 Series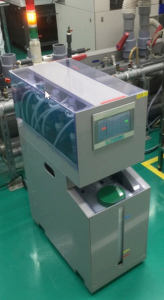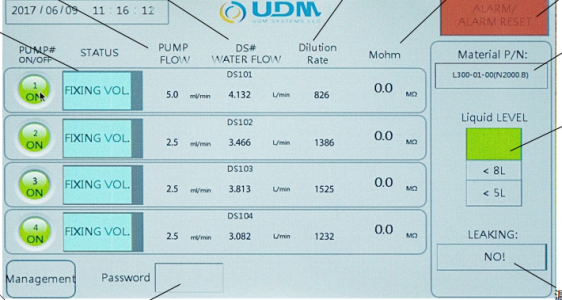 ADU-E1 series dispensers, like the original ADU series, can be configured to support from 1 to 4 dicing saws. The ADU-E1 is wired into the dicing saws so that each pump runs independently as each saw requires lubricant. The ADU-E1 can also be connected via a MODBUS TCP/IP connection, giving process engineers the ability to observe and automate surfactant consumption.
The ADU-E1 also has advanced features such as leak detection and liquid level monitoring. This tool is designed to keep factories up and running. Dicing saws are expensive equipment, and they are more expensive when they are idle. Engineers use the ADU-E1 to improve equipment utilization and reduce labor costs.
LDS Series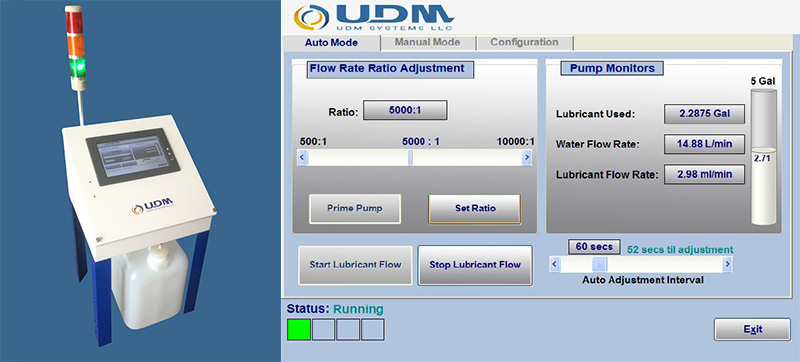 The UDM Systems® LDS series is a single saw system designed with computerized digital capabilities to deliver precisely the set up mixing ratio for optimum results. Get enhanced performance, features, and capabilities with closed-loop feedback from UDM Systems®. LDS series lubricant dispensing systems to enhance your die-separation process. No user calculations are necessary as the computer automatically adjusts the lubricant dispensing based on DI water flow rate. There are no electrical connections to the saw and the dispenser will automatically start and stop in synchronization with the saw process. Pump output monitoring, saw recipe synchronization, and alarm synchronization are also available features upon request.